Making Roofing & Siding A
Hassle-Free

Experience!
Don't Wait, Limited Time Offer!
$0 Down No Interest for 12 Months
#1 Roofing Contractor Lacey WA
True Blue Roofing & Siding is a reputable and professional contractor providing comprehensive roofing and siding services in Lacey, WA. They emphasize on using high-quality materials and implementing industry standard installation techniques to ensure the longevity and durability of your roofing and siding systems. True Blue Roofing & Siding hires skilled and experienced personnel who are knowledgeable and capable of handling various projects with excellence. Aside from roof repair and replacement services, they also offer storm damage assessment, insurance claim assistance, and gutter repair and installation. True Blue Roofing & Siding is licensed, insured, and certified, giving clients peace of mind knowing they are working with a reliable and trustworthy contractor. They pride themselves on offering exceptional customer service, responsive communication, and timely project completion. With True Blue Roofing & Siding, you can expect unmatched workmanship, reasonable prices, and exceptional results.
EXPERIENCED. TRUSTED. PREFERRED.
True Blue is a company that specializes in roofing, siding, and windows in Lacey, WA. They are a reliable and professional team that provides high-quality services to homeowners and businesses in the community. True Blue has a team of experienced professionals who are committed to delivering excellent workmanship and customer service. They use the latest tools and techniques to ensure that the job is done correctly and efficiently. Whether you need roof repair, siding replacement, or window installation, True Blue has the skills and expertise to handle the job. They also offer competitive pricing, so you can feel confident that you are getting the best value for your money. Contact True Blue today to schedule a consultation or to learn more about their services.
As a licensed roofing contractor, we have the necessary expertise and qualifications to provide high-quality roofing services to clients in Lacey, WA. Our team is composed of experienced professionals who understand the different types of roofing systems and are equipped with the latest tools and equipment to deliver exceptional workmanship.

We pride ourselves on our commitment to customer satisfaction and use only the best materials to ensure that your roof is durable and long-lasting. Whether you need a new roof installation or repair services, we have the skills and resources to handle any project.

We also offer a range of services, including roof inspections, maintenance, and emergency repairs. Our team is dedicated to providing you with a safe and comfortable environment, which is why we take every necessary precaution to protect your property during the roofing process.

We understand that your roof is a significant investment, and that's why we offer competitive pricing and flexible financing options to make our services accessible to everyone. Trust us to be your reliable roofing partner in Lacey, WA.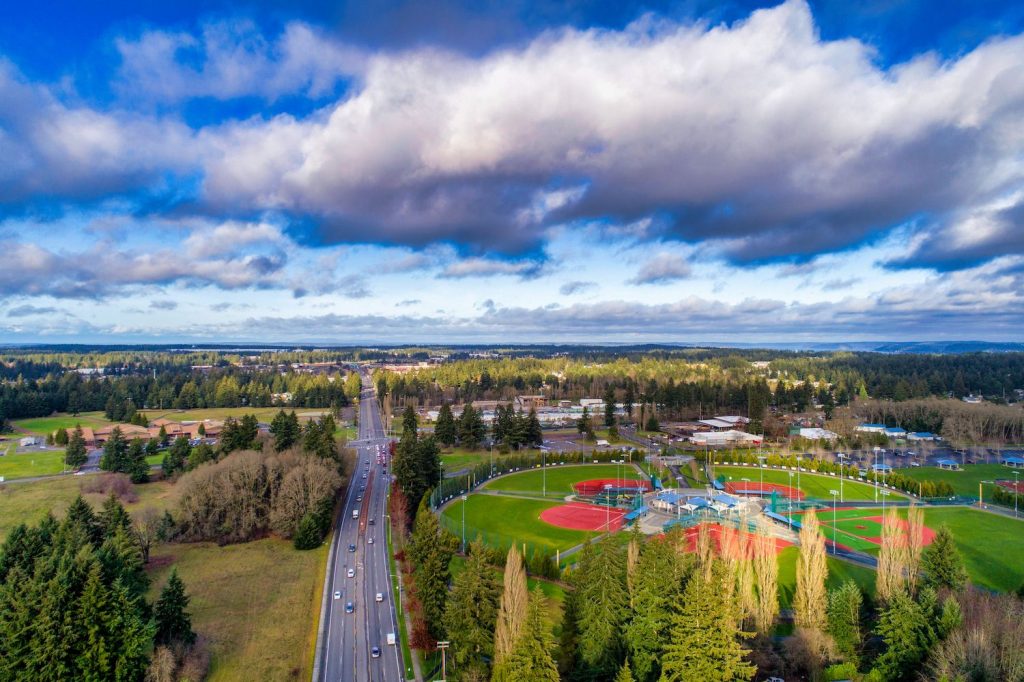 Super honest company, didn't want to try to sell me a roof that I didn't need. Let me know the rest of the life of the roof. Nice, polite guy.
Ryan was Honest
Gilbert Matalobos
2023-06-17
Ryan he really nice and explain everything. And give us great price
Phenomenal customer service and honesty. We didn't feel like they were trying to pressure us into purchasing anything, it was a very honest experience. Everyone was really kind, professional and very respectful and friendly towards our kids and their constant questioning everything…!! It seemed like they took extra care and concern to detail. Can't recommend enough.
Ryan had great punctual service person. Easy to trust and great explanation.
Update: all 3 crews that worked on the 3 projects were amazing. The roofing team was fast and very efficient. The windows make a huge difference. Night and day difference in our living room. Our heat pump was turning on at 7 am due to the amount of heat the windows let in. Now not until 4/5 pm. And our gutters are larger and look great with the house. Overall Amazing team from start to finish. Original: Ryan came to do our bid. Hands down greatest experience. Walked me through the whole process. Answered all my questions, and was able to give us everything we wanted and needed.
Deborah Burnham
2023-05-18
We are just getting started we are getting full roof and gutters Mr Ryan Thielcame was very open to the point very helpful any and all questions he relayed to listen to us he made us feel very comfortable with our design to use your company to replace our whole roof not once did we feel pressure or overwhelmed thank you cant wait to see my roof done god bless gods speed
Jessica Tamasha
2023-05-13
They did a great Job and their price was reasonable
Ryan is a great representative of the company. He's very personable and knowledgeable about roofing and siding. He thoroughly inspected our house and even went up into the attic to make sure to find everything that needs attention. He gave a fair bid and we are looking forward to working with his crew!
A big shout of thanks to Rodney! He was very professional, no pressure sales, and provided overall great customer service. It makes me forward to the replacement and final completion of our project.
WE'RE IN THE TOP 2% OF ROOFERS IN WASHINGTON & TOP 5% NATIONWIDE
REQUEST A FREE NO-HASSLE ESTIMATE TODAY!
We make roofing easy and stress-free! With over 24 years of experience, northwest homeowners have trusted us to protect & beautify their homes. We're certified and trained experts providing northwest homeowners with top residential roofing.