Making Roofing & Siding A
Hassle-Free

Experience!
Don't Wait, Limited Time Offer!
$0 Down No Interest for 12 Months
Bonney Lake Roofing Services
True Blue Roofing & Siding is a name that resonates with quality and trust in the Bonney Lake area. If you've ever needed a Bonney Lake roofer or roofing contractor, then you have undoubtedly come across our name. Here's an insight into what makes us stand out in the local community and why we have become synonymous with roofing in Bonney Lake.
Excellence in Roofing Bonney Lake WA
When it comes to Bonney Lake roofing, we have made a name for ourselves with years of dedicated service. Our reputation as a reliable roofing contractor in Bonney Lake has not only helped us establish a strong presence but also earned us the trust of homeowners and commercial clients alike. We're not just a roofing company in Bonney Lake; we're a part of the community.
Comprehensive Services
Our range of services includes everything from minor roof repairs to complete overhauls. We offer a broad spectrum of solutions to ensure that all the roofing needs of Bonney Lake residents are addressed.
1. **Residential Roofing**: As a Bonney Lake roofing contractor with extensive experience, we understand the unique challenges faced by homeowners. Our personalized approach ensures that your home gets the care and attention it deserves.
2. **Commercial Roofing**: Business owners seeking a trustworthy roofer in Bonney Lake need look no further. Our comprehensive commercial services provide durability and aesthetics without breaking the bank.
3. **Siding Solutions**: Besides being known for roofing in Bonney Lake, True Blue Roofing & Siding offers state-of-the-art siding solutions, ensuring your property is protected and looks great.
4. **Roof Inspection and Maintenance**: Regular roof maintenance is vital for its longevity. As one of the leading roofing contractors in Bonney Lake WA, we provide meticulous inspection and maintenance services to prevent minor issues from turning into significant problems.
Local Connection
What sets us apart from other local roofing companies in Bonney Lake is our strong connection with the community. We believe in building relationships and not just roofs. When you entrust your project to True Blue Roofing & Siding, you are not just engaging a roofing contractor in Bonney Lake but partnering with a neighbor who cares for your wellbeing.
Team of Expert Bonney Lake Roofers
Our team of skilled Bonney Lake roofers is the backbone of our success. They are not only well-versed in the latest roofing techniques but also committed to delivering the best results. Their attention to detail and passion for excellence have solidified our position as a top roofing company in Bonney Lake.
Commitment to Sustainability
In the age of environmental consciousness, our approach to Bonney Lake roofing integrates eco-friendly practices. We carefully choose materials and methods that are in line with sustainability, ensuring that our work aligns with the values of our community.
Trust and Transparency
True Blue Roofing & Siding believes in fostering trust through transparency. Our clients always know what to expect, and there are no hidden surprises. This commitment to openness has made us the go-to roofer in Bonney Lake for countless satisfied customers.
Conclusion
Whether you're looking for residential or commercial roofing in Bonney Lake, True Blue Roofing & Siding is the answer. Our services, commitment to quality, community connection, and focus on sustainability make us stand out among roofing contractors in Bonney Lake WA.
We're not just another roofing company in Bonney Lake; we're a part of your community, dedicated to safeguarding your homes and businesses. Our reputation as a reliable Bonney Lake roofer stands testament to our quality, and we invite you to experience it for yourself. Contact True Blue Roofing & Siding today, and join the family of satisfied homeowners and businesses that trust us with their roofing needs in Bonney Lake.
EXPERIENCED. TRUSTED. PREFERRED.
Bonney Lake Roofing Needs
Bonney Lake roofing refers to the installation, repair and maintenance services provided by roofing companies in Bonney Lake, a city located in Pierce County, Washington. These services include the installation of asphalt shingles, metal roofing, flat roofs, tile roofing and cedar shakes. Since Bonney Lake experiences heavy rainfall and occasional hailstorms, it is essential for homeowners and business owners to have a reliable roofing system to protect their properties from water damage. Therefore, Bonney Lake roofing companies also offer emergency roof repair services to fix leaks, missing shingles and other damages caused by severe weather conditions. Overall, the Bonney Lake roofing industry plays an important role in keeping homes and businesses safe and secure in this region.
True Blue Roofing & Siding is a reputable roofing and siding contractor located in the city of Bonney Lake, Washington. The company is committed to providing high-quality services that meet the needs and expectations of its clients. They specialize in various roofing services, including repair, installation, and replacement of both residential and commercial roofs. Their expert team also offers siding services that add aesthetic appeal and durability to any building. What sets True Blue Roofing & Siding apart from the competition is their focus on customer satisfaction. They have a knowledgeable and skilled staff who pay attention to detail while working on each project, ensuring that the final result is of the highest quality. True Blue Roofing & Siding is an excellent choice for anyone in need of roofing or siding services in Bonney Lake and surrounding areas.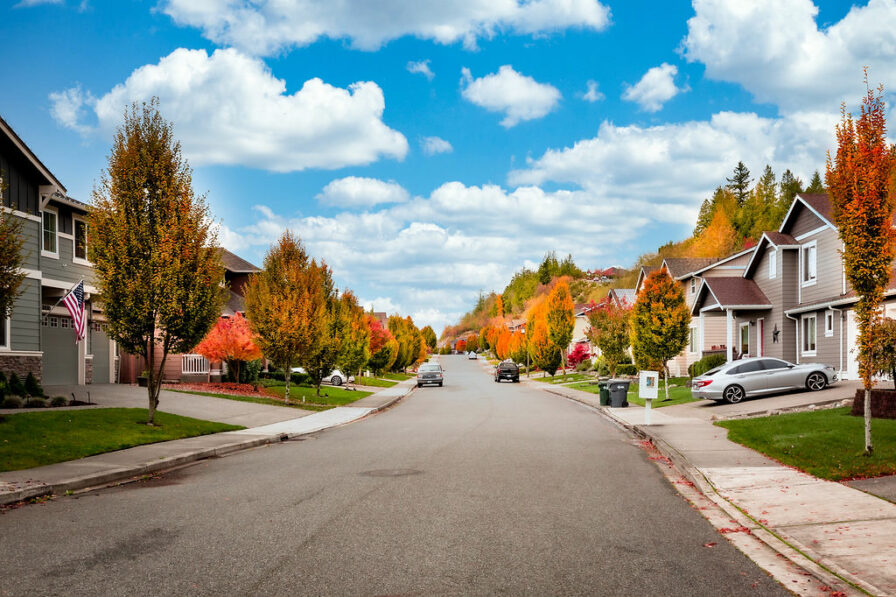 Super honest company, didn't want to try to sell me a roof that I didn't need. Let me know the rest of the life of the roof. Nice, polite guy.
Ryan was Honest
Gilbert Matalobos
2023-06-17
Ryan he really nice and explain everything. And give us great price
Phenomenal customer service and honesty. We didn't feel like they were trying to pressure us into purchasing anything, it was a very honest experience. Everyone was really kind, professional and very respectful and friendly towards our kids and their constant questioning everything…!! It seemed like they took extra care and concern to detail. Can't recommend enough.
Ryan had great punctual service person. Easy to trust and great explanation.
Update: all 3 crews that worked on the 3 projects were amazing. The roofing team was fast and very efficient. The windows make a huge difference. Night and day difference in our living room. Our heat pump was turning on at 7 am due to the amount of heat the windows let in. Now not until 4/5 pm. And our gutters are larger and look great with the house. Overall Amazing team from start to finish. Original: Ryan came to do our bid. Hands down greatest experience. Walked me through the whole process. Answered all my questions, and was able to give us everything we wanted and needed.
Deborah Burnham
2023-05-18
We are just getting started we are getting full roof and gutters Mr Ryan Thielcame was very open to the point very helpful any and all questions he relayed to listen to us he made us feel very comfortable with our design to use your company to replace our whole roof not once did we feel pressure or overwhelmed thank you cant wait to see my roof done god bless gods speed
Jessica Tamasha
2023-05-13
They did a great Job and their price was reasonable
Ryan is a great representative of the company. He's very personable and knowledgeable about roofing and siding. He thoroughly inspected our house and even went up into the attic to make sure to find everything that needs attention. He gave a fair bid and we are looking forward to working with his crew!
A big shout of thanks to Rodney! He was very professional, no pressure sales, and provided overall great customer service. It makes me forward to the replacement and final completion of our project.
WE'RE IN THE TOP 2% OF ROOFERS IN WASHINGTON & TOP 5% NATIONWIDE
REQUEST A FREE NO-HASSLE ESTIMATE TODAY!
We make roofing easy and stress-free! With over 24 years of experience, northwest homeowners have trusted us to protect & beautify their homes. We're certified and trained experts providing northwest homeowners with top residential roofing.