Metal Roofing: Timeless, durable, and protective for
generations of beauty

and security.
Don't Wait, Limited Time Offer!
$0 Down No Interest for 12 Months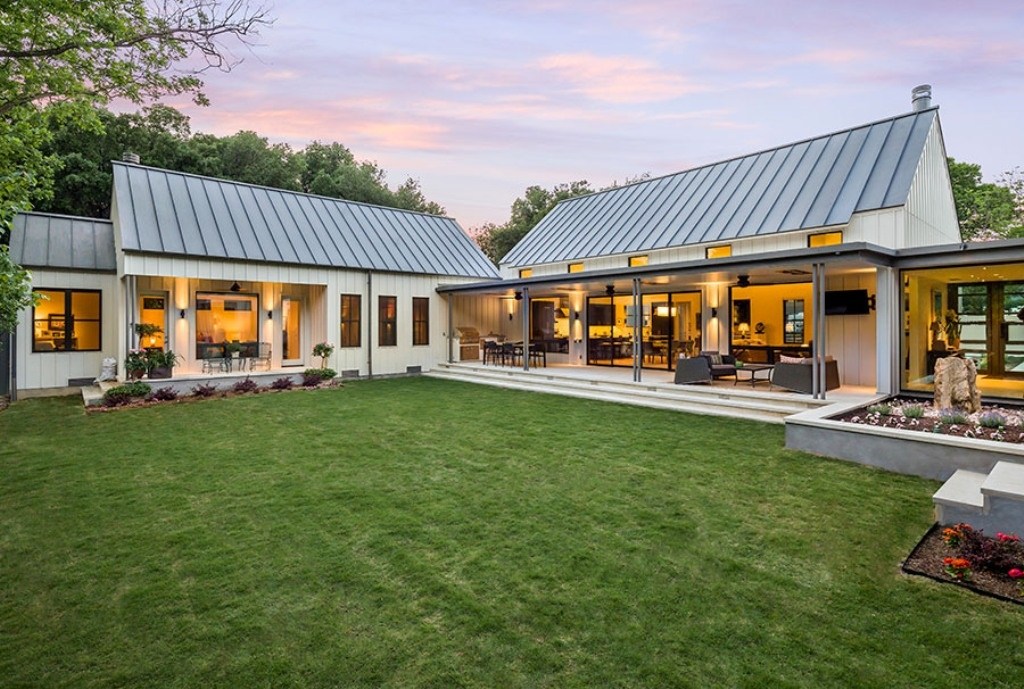 Metal Roofs are beautiful and can last up to 50 years with little maintenance!
With so many options available when it comes to roofing, we trust our clients homes to Sound-Lok Metal Roofing. It's a versatile option with its beauty, strength, durability, light weight, energy efficiency, non combustibility and other ecological features.
Sound-Lok metal roofing will not crack, shrink, chip, attract moss, rot or erode. Minimal maintenance is required. It is noncombustible and meets building and fire codes.
It's also available in a variety colors, styles, materials and finishes. From the distinctive look of standing seam to the classic appearance of asphalt, tile or cedar. 
We provide a variety of colors, widths and panels.
V-Ribs: V-Ribs metal roof panels feature prominent V-shaped ridges that run along the length of the panel. These panels provide excellent water shedding and are commonly used for agricultural, industrial, and commercial applications.
Striated: Striated metal roof panels have subtle, parallel ridges that add strength and visual appeal. They are well-suited for residential and light commercial buildings, offering a sleek appearance with enhanced weather resistance.
Bead Ribs: Bead Ribs panels boast a distinctive bead-like pattern across the surface, adding a touch of elegance to the roof. This panel type is often used in architectural designs, providing both aesthetics and functionality.
Flat: Flat metal roof panels offer a smooth, clean look without any ridges or patterns. They are commonly used for modern and minimalist architectural styles, providing a sleek and understated appearance.
Pencil Ribs: Pencil Ribs panels feature narrow, fine ridges resembling pencil lines. This panel type offers a subtle textured look suitable for various residential and commercial applications.
Clip Relief: Clip Relief metal roof panels are designed with notches or cutouts along the edges to facilitate easy installation and enhance the overall roof's performance. This type is preferred for its efficiency and quick installation process.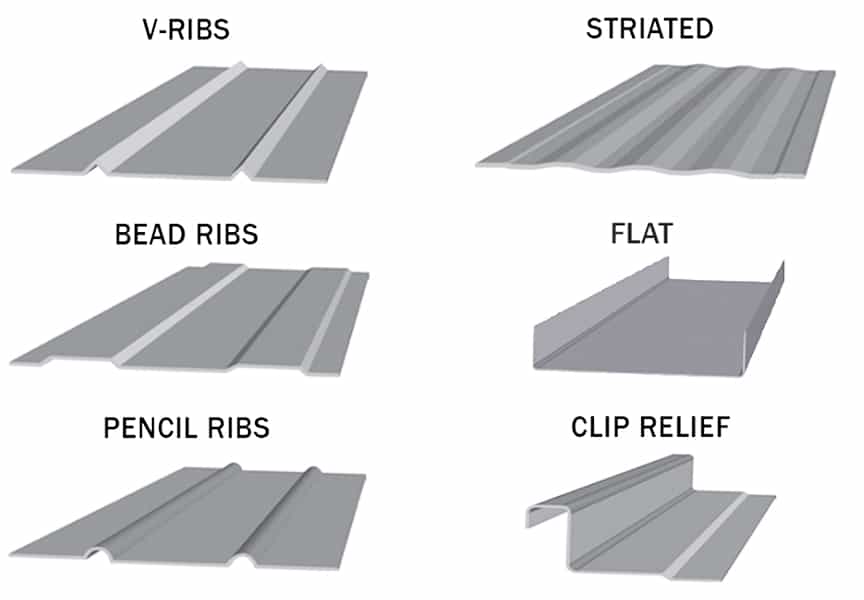 EXPERIENCED. TRUSTED. PREFERRED.
WE'RE IN THE TOP 2% OF ROOFERS IN WASHINGTON & TOP 5% NATIONWIDE
N0 PRESSURE THE CHOICE IS YOURS!
We make roofing and siding easy! We offer a variety of promotions so you can choose the best deal for you! During your FREE Estimate, let our team member know which promotion you'd like to utilize.
$0 Down w/Payments as low as $99/mth OAC
Get your New Roof Replacement started easier than ever.
Choose FREE Gutters or Save 10% off your roof project
Get FREE Gutters with your New Roof Replacement
$0 Down w/Payments as low as $99/mth OAC
Get a FREE Solatube Skylight with your New Roof Replacement
Super honest company, didn't want to try to sell me a roof that I didn't need. Let me know the rest of the life of the roof. Nice, polite guy.
Ryan was Honest
Gilbert Matalobos
2023-06-17
Ryan he really nice and explain everything. And give us great price
Phenomenal customer service and honesty. We didn't feel like they were trying to pressure us into purchasing anything, it was a very honest experience. Everyone was really kind, professional and very respectful and friendly towards our kids and their constant questioning everything…!! It seemed like they took extra care and concern to detail. Can't recommend enough.
Ryan had great punctual service person. Easy to trust and great explanation.
Update: all 3 crews that worked on the 3 projects were amazing. The roofing team was fast and very efficient. The windows make a huge difference. Night and day difference in our living room. Our heat pump was turning on at 7 am due to the amount of heat the windows let in. Now not until 4/5 pm. And our gutters are larger and look great with the house. Overall Amazing team from start to finish. Original: Ryan came to do our bid. Hands down greatest experience. Walked me through the whole process. Answered all my questions, and was able to give us everything we wanted and needed.
Deborah Burnham
2023-05-18
We are just getting started we are getting full roof and gutters Mr Ryan Thielcame was very open to the point very helpful any and all questions he relayed to listen to us he made us feel very comfortable with our design to use your company to replace our whole roof not once did we feel pressure or overwhelmed thank you cant wait to see my roof done god bless gods speed
Jessica Tamasha
2023-05-13
They did a great Job and their price was reasonable
Ryan is a great representative of the company. He's very personable and knowledgeable about roofing and siding. He thoroughly inspected our house and even went up into the attic to make sure to find everything that needs attention. He gave a fair bid and we are looking forward to working with his crew!
A big shout of thanks to Rodney! He was very professional, no pressure sales, and provided overall great customer service. It makes me forward to the replacement and final completion of our project.
REQUEST A FREE NO-HASSLE ESTIMATE TODAY!
We make roofing easy and stress-free! With over 24 years of experience, northwest homeowners have trusted us to protect & beautify their homes. We're certified and trained experts providing northwest homeowners with top residential roofing.